THE DINER AND MR. STONE
HALLOWEEN SPECIAL: ALL TICKETS FOR THE HALLOWEEN PERFORMANCE JUST $15!!!
 OCTOBER 16th – NOVEMBER 9th
FRI. & SAT. @ 7:30 pm | SUN. @ 3:00 pm
By Kevin Broccoli
Directed by Jonathan Pitts-Wiley  
Featuring Ricardo Pitts-Wiley with Hannah Lum  
Mixed Magic Theatre
560 Mineral Spring Ave. Pawtucket, RI
TICKETS: $20 IN ADVANCE
 $25 AT DOOR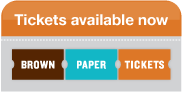 HALLOWEEN SPECIAL: ALL TICKETS FOR THE HALLOWEEN PERFORMANCE JUST $15!!!
Rhode Islander Kevin Broccoli is a prolific playwright who is emerging as a dynamic force in the American theater. He tells stories about families and the conflicts which bind them together or force them apart. Many of his plays are set in the cities of Rhode Island.
His latest new work, THE DINER AND MR. STONE, will be staged at Mixed Magic Theatre in Pawtucket, from October 16th to November 9th. The play, directed by Mixed Magic Artistic Director Jonathan Pitts-Wiley, features Ricardo Pitts-Wiley as Mr. Stone, the owner of a small Providence diner and Hannah Lum as Karen, a successful Silicon Valley businesswoman. Father and daughter struggle with a complicated relationship and family secrets are revealed following a funeral where Karen has cursed and slapped another woman.
Not all things are what they seem on the surface for both father and daughter as this exciting drama unfolds and challenges the notions of what we really want to know about ourselves  and others.
This will be the second launching of a new play by Kevin Broccoli at Mixed Magic Theatre, whose artistic partnership has resulted in multiple successes. One such success was the award-winning play in 2013, "The House in Providence," Broccoli's "kitchen play" adaptation of Anton Chekhov's "Uncle Vanya," set in modern-day Providence. "

Diner

" hails from the same fictitious universe – only this time, Broccoli has conjured up new characters in a very different sort of kitchen.
"I wrote 'The

Diner

and Mr. Stone' with Mr. Pitts-Wiley and Hannah Lum in mind," Broccoli said. "After I witnessed how Jonathan Pitts-Wiley brought 'The House in Providence' to life, I knew I had to write a full-length play solely for Mixed Magic. To be able to have these two actors and this director working on something I've written is such a gift, and I can't wait for the rest of the state to see it."
************************************************************************
DECEMBER 12th-14th
9th Annual Great Holiday Traditions
with a Salute to the Men and Women of the Armed Services
TICKETS: $15 IN ADVANCE
$20 AT THE DOOR
For Tickets and Information
Call 401-305-7333 or visit www.mmtri.com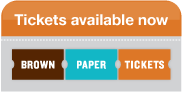 ************************************************************************
DECEMBER 20th – 21st
15TH ANNUAL A KWANZAA SONG 
A musical celebration of Family, Food, Faith and the power of the Human Spirit!!
Continue to visit our website for updated information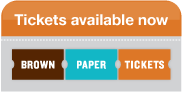 ************************************************************************
 TOURING SHOWS THROUGH 2014
Simply Phenomenal:
A Tribute to Maya Angelou
TICKETS: $15 ADVANCE
$20 AT THE DOOR
Call 401-305-7333 or visit www.mmtri.com
DATES AND LOCATIONS
* * * * * * * * * * * * * * * * * *
MONDAY, OCTOBER 27TH, 7:30 PM
Community Baptist Church
50 Dr. Marcus Wheatland Blvd,
Newport, RI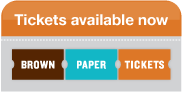 * * * * * * * * * * * * * * * * * *
SAT. NOVEMBER 22nd, 7:30 PM
SUN. NOVEMBER 23rd, 2:00 PM
Contemporary Theatre
327 Main Street, South Kingstown, RI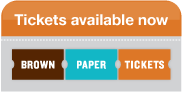 ************************************************************************
NOVEMBER 20th & 21st @ 7:30 pm  
FATE COMES KNOCKING  
Contemporary Theatre
327 Main Street, South Kingstown  
Tickets and Information Call 401-218-0282