"…"Who are the real monsters?"…"How are the monsters of today created?" These are important, essential questions, especially since we seem to be surrounded by more and more monsters every day. In the hands of Mixed Magic, the story of Frankenstein forces us to examine those questions and deal with the monsters that we, ourselves, may have created."
– Broadway World, Robert Barossi (read more here)

*EXTENDED TO MAY 31st!*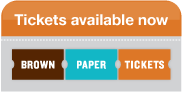 Mary Shelley's Classic science fiction novel, Frankenstein adapted for the stage by Ricardo Pitts-Wiley, addresses past and contemporary issues of ethics, prejudice, personal responsibility and the consequences of monster making.
Rehearsal Photos from "Frankenstein"
—————————————————————————–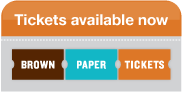 Songs from the most popular and best loved shows performed at Mixed Magic Theater. Including When Mahalia Sing, The Spirit Warrior, Shakespeare in the Spirit, A Kwanzaa Song, Moon Chasin', and more!
An enjoyable night for the whole family!
*RAIN DATE SUNDAY JUNE 28th @ 7:30 PM*
—————————————————————————–