Mixed Magic Theatre Presents
'Soul Circle' performances rescheduled for 
Sat. January 31st, at 8:00 pm
In the Soul Circle, nothing is lost or forgotten.
Performing classics both old and new, join some of Mixed Magic's finest as they take you on a journey through space and time.
ALL TICKETS $7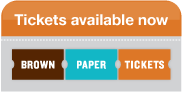 ——————————————————————-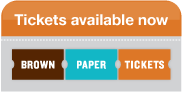 For the past 40 years, the plays of August Wilson were some of the most popular and most produced plays in America. These plays have been presented at every level, from Broadway to amateur companies. His Century Cycle of plays told the stories of Black American's for every decade of the 20th century. During February Mixed Magic Theatre will present stage readings of all ten of these shows.
The readings are not only a celebration of a dynamic and prolific writer, but also provide an opportunity for actors and audiences to explore August Wilson's complex characters and stories. The plays are also an examination of a nation struggling with racial equality, justice, and its own cultural humanity.
Wilson's work is often seen as a melding of the epic nature of Shakespeare's plays and the small personal plays of South African play write Athol Fugard. All of these plays take place in single set environments with small casts in conflict with each other, themselves and a looming world in turmoil just outside the window or the backyard.
Wilson's work also features a number of Black American archetypes including spiritual innocents and conjureman, black men struggling with their present rage and future hope and powerful and wounded women.
This project is done as an collaboration between Mixed Magic Theatre's Artistic Director Jonathan Pitts-Wiley and 2014-2015 Artist-In-Resident Kevin Broccoli.