Photo Credit Charles Stonewall
Othello, the timeless tragedy of loyalty broken, love lost and the bloody consequences of unchecked paranoia.
This production features local theater luminaries Ricardo Pitts-Wiley in the title role, with a special guest appearance by The Rhode Island Shakespeare Theatre's Bob Colonna in the role of Brabantio. Iago is played by Alex Duckworth. The role of Desdemona will be played by  Stephanie Crugnola.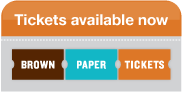 Performance dates are listed below.
Dec 6 @ 7:30p TELL-A-FRIEND FRIDAY
Dec 7 @ 7:30p
Dec 8 @ 3:00p
Dec 9 @ 7:30p MONDAY PERFORMANCE – ALL TIX $15!
Dec 13 @ 7:30p TELL-A-FRIEND FRIDAY
Dec 14 @ 7:30p
Dec 15 @ 3:00p
*NO EXTENSION DATES*
_______________________________________________________
UPCOMING EVENTS!
_______________________________________________________
_______________________________________________________
_______________________________________________________