Simply Phenomenal: A Tribute to Maya Angelou
TICKETS: $15 ADVANCE
$20 AT THE DOOR
Call 401-305-7333 or visit www.mmtri.com
DATES AND LOCATIONS
* * * * * * * * * * * * * * * * * *
AS220
95 Empire Street Providence, RI
Monday, September, 22nd  7:30 PM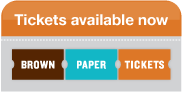 * * * * * * * * * * * * * * * * * *
In association with Epic Theatre & The Artists' Exchange
Theatre 82
82 Rolfe Square, Cranston, RI
Monday, September, 29th  7:30 PM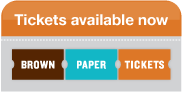 * * * * * * * * * * * * * * * * * *
Community Baptist Church
50 Dr. Marcus Wheatland Blvd,
Newport, RI
Monday October 27th, 7:30 PM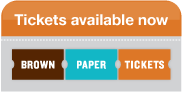 * * * * * * * * * * * * * * * * * *
Contemporary Theatre
327 Main Street, South Kingstown, RI
Saturday November 22nd, 7:30 pm
Sunday November 23rd, 2:00 pm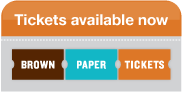 * * * * * * * * * * * * * * * * * *
************************************************************************
September 24th and 25th
THE BLACKSTONE RIVER SONG
Part One of a 5-Part Series about the people and events of the Blackstone Valley that would shape America. 
Written and Directed by Ricardo Pitts-Wiley
At Historic Slater Mill, Pawtucket, RI.
In association with the Pawtucket Arts Festival
FREE
************************************************************************
Sunday, October 5th, 5:00 PM  
JAZZ with the JUSTIN BREAULT QUARTET
Special Guests ROSE WEAVER & MAYA BREUER
& introducing the Young Lions Future of Jazz Ensemble
$20 IN ADVANCE | $25 AT DOOR
Gerola Sculptor Garden
at Lorraine Mills  
560 Mineral Spring Ave. Pawtucket, RI
************************************************************************
October 16th to November 9th
Fri. & Sat. @ 7:30 pm | Sun. @ 3:00 pm
THE DINER AND MR. STONE
By Kevin Broccoli
Directed by Jonathan Pitts-Wiley  
Featuring Hannah Lum and
Ricardo Pitts-Wiley  
Mixed Magic Theatre
560 Mineral Spring Ave. Pawtucket, RI
TICKETS: $20 IN ADVANCE
 $25 AT DOOR
Rhode Islander Kevin Broccoli is prolific playwright who is emerging as a dynamic force in the American theater. He tells stories about families and the the conflicts that either bring them together or rip them apart. Many of his plays are set in the cities of Rhode Island.
His latest new work, THE DINER AND MR. STONE, with be staged at Mixed Magic Theatre in Pawtucket October 16th to November 9th. The play, which will be directed by Mixed Magic Artistic Director, Jonathan Pitts-Wiley features Hannah Lum as ? a successful Silicon Valley businesswoman and Ricardo Pitts-Wiley as Mr. Stone the owner of a small Providence diner. Father and daughter struggle with a complicated relationship and. family secrets are revealed following a funeral where ? as cursed and slapped another woman.
Not all things are what they seem on the surface for both father and daughter as this exciting drama unfolds and challenges notions of what we really want to know about ourselves  and others
The Diner and Mr. Stone marks the second collaboration between Epic Theatre and Mixed Magic Theatre. In 2012 Jonathan Pitts-Wiley also directed Broccoli's play House in Providence.
************************************************************************
November 20th and 21st @ 7:30 pm  
FATE COMES KNOCKING  
Contemporary Theatre 327 Main Street,
South Kingstown  
Tickets and Information Call 401-218-0282 
************************************************************************
December 12th to 14th
9th Annual Great Holiday Traditions
with a Salute to the Men and Women of the Armed Services
TICKETS: $15 IN ADVANCE
$20 AT THE DOOR
For Tickets and Information
Call 401-305-7333 or visit www.mmtri.com
************************************************************************
December 20th – 21st
15TH ANNUAL A KWANZAA SONG 
A musical celebration of Family, Food, Faith and the power of the Human Spirit
Blackstone Visitor Center
175 Main Street, Pawtucket, RI  
Tickets $15 in Advance | $20 at Door
For tickets and information
Call 401-305-7333
Continue to visit our website for updated information 
************************************************************************