MIXED MAGIC THEATRE UPCOMING
JANUARY 2017 EVENTS !!
---
During JANUARY Mixed Magic Theatre will celebrate the life and legacy of Dr. Martin Luther King Jr. and the foot soldiers of the American Civil Rights Movement,
    and will present a Special Encore Performance of CELEBRATIONS: AN AFRICAN ODYSSEY – In Concert.
 All Events At Mixed Magic Theatre
560 Mineral Spring Avenue, Pawtucket,RI
---
To Buy Tickets Please Call 401.305.7333
Or Visit Our Website at www.mmtri.com and
CLICK On Brown Paper Tickets
---
LETTER FROM BIRMINGHAM CITY JAIL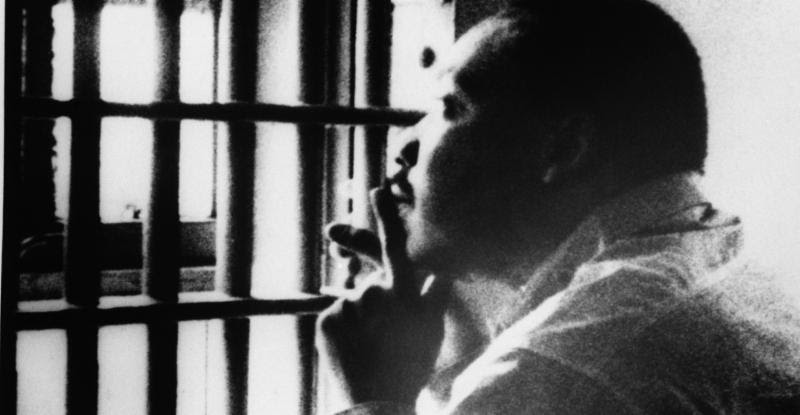 A dramatic interpretation and reading of Dr.Martin Luther King's letter from prison. In the letter he expresses his hopes, frustrations and anger concerning the lives and living conditions of Black Americans. He "calls out" and demands accountability from church, business and political leaders in an effort to effect immediate and lasting change.
SATURDAY, JANUARY 14th  7:30 PM
This is a Pay-What-You-Can Event  
---
FATE COMES KNOCKING:
A Story of Martin Luther King and the Foot Soldiers of The Civil Rights Movement
Four friends meet in Atlanta for a wedding. They sit on the groom's porch shelling peas and reflecting on their childhood friend, Martin King, and their own roles in the Civil Rights Movement. Through stories,songs and memories- "FATE" takes us on a journey full of hope and belief in the future.
SUNDAY, JANUARY 15th, 3:00 PM
Mixed Magic Theatre Main Stage
 Encore Performance!!
Celebrations: An African Odyssey In Concert
Written & Directed by Ricardo Pitts-Wiley
Music Director Delbert L. Collins
FEATURING THE MIXED MAGIC THEATRE EXULT CHOIR!
Celebrations: An African Odyssey is the story of Jaharri, an African princess coming of age in her homeland when she is kidnapped and sold into slavery.
Celebrations: An African Odyssey- In Concert uses elements of storytelling, African rhythms, traditional and gospel music to celebrate the greatness of the human spirit. It is a heart warming and exhilarating story of enduring strength and faith for all ages .
SUNDAY, JANUARY 22, 2017  3:00PM