15th Annual
A Kwanzaa Song
December 11th-21st
Thurs-Sat 7:30 pm    Sun 3:00 pm

ALL TICKETS $15
For tickets and Information Call (401) 305-7333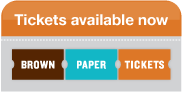 Playwright and composer Ricardo Pitts-Wiley describes A KWANZAA SONG as a Middle Passage play. He uses elements of music, dance, poetry and storytelling to connect the African and African-American experience in a celebration of the greatness of the human spirit. The play also demonstrates the resilience of core principles that have helped people from all cultures and walks of life to survive even the most difficult times in their history. What emerges is an uplifting story of faith and courage that people of all ages can enjoy.
This year's production is directed by Jackson State alum Victor Terry. The story begins with a village celebrating the first day of Kwanzaa. For the next seven days the people are reminded of the principals that guide their lives and allow them to build strong families and communities.
But not all is well. The Ndaalava, the people's Spirit Helpers, have looked into the fire where they can see the future. There they see the coming of slave ships and years of bondage for the children of Africa.
They also see hope. To keep that hope safe and alive, they send a young Spirit named Azu to the New World with the stolen children to return their essence and proud history. On his journey Azu is tested many times and ultimately must make a difficult choice.
A KWANZAA SONG features a cast of 10 with two musicians .The Company will perform Pitts-Wiley's original score that ranges from Afro-Centric to gospel.
A KWANZAA SONG is a holiday treat that you don't want to miss.
*****************************************************************************************
REFLECTIONS ON KING:
Looking Back on the Life of Martin Luther King Jr
Sat. January 17th, 2015 @ 7:00 pm
Sun. January 18th, 2015 @ 5:00 pm
 
Join Mixed Magic Theatre in a celebration of the life of the
Reverend Dr. Martin Luther King, Jr.
Featuring his own speeches and writing, in addition to music and images, "Reflections on King" examines the life and times of one of history's most dynamic figures, grappling with King's impact on his own era and beyond.