JUNE 11
Night Voices  features original music and poetry by Ricardo Pitts-Wiley and Robert Schleeter that takes it audience on a captivating journey through night and the many things we find there.
Taking place at the Met Cafe in Pawtucket, this show will feature several local talents including Paul Bisch, Rick Andre, Mibbit Threats, Tom Chace, Justin Breault and Miss Wensday. There will also be a special guest appearance by jazz vocalist and Trinity Rep alum Rose Weaver.
Come enjoy an unforgettable evening of live performances and help Mixed Magic continue its mission to bring diverse and dynamic storytelling to the Ocean State!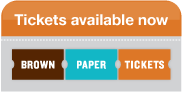 _____________________________________________________
The World Premiere of
House in Providence
By Kevin Broccoli
Adapted from Uncle Vanya by Anton Chekhov
June 12th – June 30th
Fri & Sat 8:00 pm     Sun 6:00 pm
Victor lives in a little house in Providence with his mother, aunt, and niece. When his dead sister's husband comes to visit with a trophy wife on his arm, all hell breaks loose. Throw in a doctor, a next door neighbor, and more than a few broken hearts, and you get one unforgettable homecoming. This adaptation of "Uncle Vanya" will have its World Premiere at Mixed Magic Theatre this June.
FEATURING Johnny Cicco, Ross Gavlin, Hannah Lum, Mary Paolino, Bill Pett, Kerissa Roderick, James Shelton and Amy Thompson.
2nd Story Theatre, in collaboration with Mixed Magic
_____________________________________________________________
THE EXONERATED
by Jessica Blank and Erik Jensen
May 30st – June 30th
Culled from interviews, letters, transcripts, case files and the public record, The Exonerated revolves around the stories of six wrongfully-convicted Death Row prisoners who were released after their convictions were reversed.
Performance will take place at the Bristol Statehouse, 240 High Street, Bristol, Rhode Island.
______________________________________________________________
Legends In The Mist
By Jonathan and Ricardo Pitts-Wiley
June 15-23

At the corner of Midnight and the edge of Destiny, a brave few warrior-singers meet at a crossroads to fight through a mist that has descended upon America intent on making the land pay a long-overdue debt. These warrior-singers' great task is simple: Sing through the night and find the future. A vast array of American musical styles creates this compelling new production for Mixed Magic Theatre. The show weaves together music, dance, and story telling. Musical Directors Kim Pitts-Wiley and Gregory A. Johnson.
June 15-16 @ The Odeum Theatre, East Greenwich, RI
For tickets and more information, visit http://www.theodeum.org or call 401-885-4000.
June 22-23 @ Hibernian Hall, Roxbury, MA

For information visit www.hibernianhall.org
 ______________________________________________________________
Much Ado About Nothing
July 19th - 28th
The 1st Annual Blackstone River Shakespeare Festival
 Featuring a special guest company and the Mixed Magic Theatre Production of Shakespeare's Much Ado About Nothing, directed by Tammy Brown.
The Courtyard at the Design Center
63 Exchange St, #201, Pawtucket, RI 02860.