*EXTENDED TO MAY 31st!*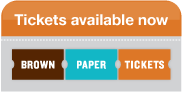 Mary Shelley's Classic science fiction novel, Frankenstein adapted for the stage by Ricardo Pitts-Wiley, addresses past and contemporary issues of ethics, prejudice, personal responsibility and the consequences of monster making.
Rehearsal Photos from "Frankenstein"
—————————-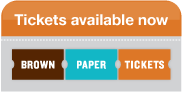 Growing up a as a Black man in America can be a difficult and dramatic balancing act. On one hand, Black men have to deal with history and traditions that can destroy the body and the soul. On the other hand there is the pride and joy that comes with overcoming the forces that would hold you back and still have space to create great art, great food and laughter. With stories, poetry and songs, REFLECTIONS examines aspects of what Black men must do to survive and stay focused on the future, in the land of the free and the home of the brave. While this reality has many lows, it also has highs that cannot be ignored. This is a journey from the perils of boyhood to the perils of manhood. It is a paradox wrapped in a conundrum. But ultimately, it is a celebration of life, living and hope. The cast of REFLECTIONS includes poet/actor and filmmaker Jay Walker, hip-hop artist and musician Jerediah (Big Scythe) Gonzalez and actors Mishell Lilly, Amos Hamrick Jr. and Ricardo Pitts-Wiley.
Post Show Discussion Moderators
Rev. Dr. Jeffery Williams – Thursday, May 21st
Pastor, King's Cathedral, Providence, RI
Judge Edward C. Clifton – Friday, May 22nd
Rhode Island Superior Court Judge
Abu Bakr – Saturday, May 23rd
Consultant and Executive Coach