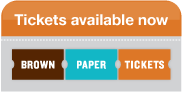 Click Above Buy Tickets for the Rhode Island Show
 Tickets paid online or at Box Office in advance at least 24 hours – $15
Tickets paid for at Box Office the day of the show – $20
 Mixed Magic Theatre Extends Maya Angelou Tribute
Four shows added. 

Wednesday

 and 

Thursday
July 23rd-24th & 

30th-31st.
——————————————————————————–
Reserve your tickets  today for Mixed Magic Theatre's Dr. Maya Angelou Tribute on Martha's Vineyard! One show only! August 16th!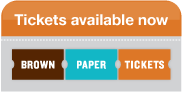 Click Above Buy Tickets for the Martha's Vineyard Show
 Tickets – General $25, Seniors $20 & Students $20
 At Katherine Cornell Theatre 
on Martha's Vineyard
54 Spring Street, Vineyard Haven, MA
SATURDAY AUGust 16th @ 7:30 pm 
———————————————————————————————
Due to popular demand Mixed Magic Theatre will present four encore performances of SIMPLY PHENOMENAL: A TRIBUTE TO DR. MAYA ANGELOU. This extension will replace previously scheduled performances of the civil rights drama, Fate Comes Knocking at Mixed Magic Theatre. (Fate Comes Knocking at Katherine Cornell Theatre in Martha's Vineyard, August 13-15 will still be performed as scheduled.)
Simply Phenomenal, conceived and directed by Ricardo Pitts-Wiley, blends some of Maya Angelou's best loved poetry with music and multimedia elements to weave together a 60-minute show of humor and pathos that celebrates and honors an American icon. The show features three original songs written and performed by singer/guitarist Kim Trusty,  as well compositions by Ricardo Pitts-Wiley, in addition to several traditional gospel songs.
The performing company also features Bernadet Pitts-Wiley, Jeannie Carson, MJ Daly, Amos Hamrick and Ricardo Pitts-Wiley.
The show as before, will also feature two special guest readers each night and a tribute to the late actress and civil rights activist Ruby Dee.
************************************************************************
Fate Comes Knocking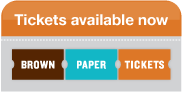 August 13th-15th
Wednesday – Friday | ALL SHOWS AT  7:30 PM 
At Katherine Cornell Theatre 
on Martha's Vineyard
54 Spring Street, Vineyard Haven, MA
************************************************************************

* Suggested Donation $15 *
************************************************************************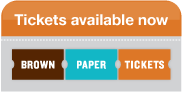 Click Above to purchase tickets in advance
************************************************************************
A Word From Our Artistic Director
Mixed Magic Theatre: Either It's Worth It or It Ain't I'm not in a position to quantify the worth of Mixed Magic Theatre. If I'm ballparking it…I'd put the number somewhere between a million billion dollars or a million trillion dollars. That's if I'm rounding down. While those numbers might seem steep, I look around and see all the stories my dad and mom have given voice to and it seems reasonable. I look around at all the performers my father, Ricardo, has impacted and it seems reasonable. When I consider the terrific ensembles that have electrified the stage over the past dozen years, a million billion seems reasonable. When I consider the contribution my parents have made to the arts in Rhode Island, a million trillion just seems reasonable. But I know I'm biased. For various reasons, the actual quantified value of Mixed Magic Theatre has been positioned well south of that. Not unreasonable (I suppose), but definitely a difficult obstacle to overcome day after day, month after month, year after year. Yet, we plug along day after day, month after month, year after year because of the magic we've been fortunate enough to create with some great people and some great productions. But now, more than ever, the time for lip service is over. Now, more than ever, we need the support to continue doing our work and making our impact. So, in my mind, as I reach out to you, there's really only one thing to consider… Mixed Magic Theatre: Either It's Worth It or It Ain't If you consider our body of work and the stories that we give voice to and still feel inclined to place us in the "Ain't" category, that's OK; you're not the first. People have all kinds of reasons that it's not especially productive to quibble with. We are unfortunately familiar with people telling us the stories we tell aren't really worth their financial contribution or time. However, if you do consider us a company that's worth it, know that I'm reaching out to you now. Prove it with your pennies. DONATE. Be the toast of your next happy hour when you're telling people that you support diverse images and stories on stage. And yes; even if you're rationing your funds for 'Gansett tall boys or Dunkin extra extras every month, your dollar can make a difference. YOUR DOLLAR COUNTS BECAUSE IT'S ONE MORE DOLLAR THAN WE HAD BEFORE YOU HELPED US. DOLLARS WE DON'T HAVE KEEP US FROM MELTING FACES ON STAGE. One-time donations are cool; recurring donations are cooler than a polar bear's toenails. Below, some advanced mathematics: 1 X 12 = $12/YEAR 2 X 12 = $24/YEAR 3 X 12 = $36/YEAR You see where this is going. Starting at $1/month, you can brag about helping an arts organization. Since it'd be gauche for whoever you're bragging to to ask how much you donate, you can rest assured that whatever donation you make will make you appear awesome. And, this is worth repeating: A one-time donation still places you in the Pantheon of Awesome. AND YOU WILL BE AWESOME FOR DONATING. YOU WILL BE TAX-DEDUCTIBLE AWESOME. So, it really comes back to the following… Mixed Magic Theatre: Either It's Worth It or It Ain't Thanks for taking the time to read this and thanks for believing in magic. Sincerely, Jonathan Pitts-Wiley Artistic Director