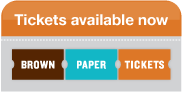 Click Above to purchase tickets in advance
Mixed Magic Theatre Exult Choir for the 7th year presents The Greatness of Gospel. The goal of the Exult Choir is to preserve and present traditional gospel music for a new generation with a few contemporary touches to lift the spirit and encourage the heart.
GET A SNEAK PEEK OF THE GREATNESS OF GOSPEL!
At the Providence Water Fire
Saturday August 23rd @ 8:30 pm
Steepe Street Stage
************************************************************************

Wednesday, August 20 @ 7:30pm – $20
Join 2nd Story Theatre in welcoming the talented artists of Pawtucket's Mixed Magic Theatre to Warren for a one-night only special event:  Simply Phenomenal: A Tribute to Maya Angelou. Conceived and Directed by Ricardo Pitts-Wiley.
A show about the poetry, inspirations, music and images that celebrate the life of an American icon. Performed by Mixed Magic Theatre Company with Guest Artists.  Seating is limited: Purchase your tickets today by calling the box office at 401.247.4200, visiting us online at 2ndstorytheatre.com, or come see us in person at 28 Market Street in Warren, RI.
************************************************************************
Mixed Magic Theatre will present a reading of, "Wiketv", a play by NYU student and emerging playwright Brianna McGhee. The play is set during the peak of President Andrew Jackson's Indian Removal Act of 1835. Wiketv, meaning freedom in the Algonquin Language, examines the abuse of power by an American President that will lead to the destruction of an entire culture and people. Human morality is also put to the test when a guilt ridden Army General, distraught over the loss of his own family, encounters the youngest daughter of a Native American Chief he has killed.
ALL TICKETS $10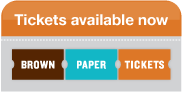 ************************************************************************
Friday, September 5th at 7:30
Harbor Church on Block Island
Water St, New Shoreham, RI 02807
************************************************************************
A Word From Our Artistic Director
Mixed Magic Theatre: Either It's Worth It or It Ain't I'm not in a position to quantify the worth of Mixed Magic Theatre. If I'm ballparking it…I'd put the number somewhere between a million billion dollars or a million trillion dollars. That's if I'm rounding down. While those numbers might seem steep, I look around and see all the stories my dad and mom have given voice to and it seems reasonable. I look around at all the performers my father, Ricardo, has impacted and it seems reasonable. When I consider the terrific ensembles that have electrified the stage over the past dozen years, a million billion seems reasonable. When I consider the contribution my parents have made to the arts in Rhode Island, a million trillion just seems reasonable. But I know I'm biased. For various reasons, the actual quantified value of Mixed Magic Theatre has been positioned well south of that. Not unreasonable (I suppose), but definitely a difficult obstacle to overcome day after day, month after month, year after year. Yet, we plug along day after day, month after month, year after year because of the magic we've been fortunate enough to create with some great people and some great productions. But now, more than ever, the time for lip service is over. Now, more than ever, we need the support to continue doing our work and making our impact. So, in my mind, as I reach out to you, there's really only one thing to consider… Mixed Magic Theatre: Either It's Worth It or It Ain't If you consider our body of work and the stories that we give voice to and still feel inclined to place us in the "Ain't" category, that's OK; you're not the first. People have all kinds of reasons that it's not especially productive to quibble with. We are unfortunately familiar with people telling us the stories we tell aren't really worth their financial contribution or time. However, if you do consider us a company that's worth it, know that I'm reaching out to you now. Prove it with your pennies. DONATE. Be the toast of your next happy hour when you're telling people that you support diverse images and stories on stage. And yes; even if you're rationing your funds for 'Gansett tall boys or Dunkin extra extras every month, your dollar can make a difference. YOUR DOLLAR COUNTS BECAUSE IT'S ONE MORE DOLLAR THAN WE HAD BEFORE YOU HELPED US. DOLLARS WE DON'T HAVE KEEP US FROM MELTING FACES ON STAGE. One-time donations are cool; recurring donations are cooler than a polar bear's toenails. Below, some advanced mathematics: 1 X 12 = $12/YEAR 2 X 12 = $24/YEAR 3 X 12 = $36/YEAR You see where this is going. Starting at $1/month, you can brag about helping an arts organization. Since it'd be gauche for whoever you're bragging to to ask how much you donate, you can rest assured that whatever donation you make will make you appear awesome. And, this is worth repeating: A one-time donation still places you in the Pantheon of Awesome. AND YOU WILL BE AWESOME FOR DONATING. YOU WILL BE TAX-DEDUCTIBLE AWESOME. So, it really comes back to the following… Mixed Magic Theatre: Either It's Worth It or It Ain't Thanks for taking the time to read this and thanks for believing in magic. Sincerely, Jonathan Pitts-Wiley Artistic Director